UPS Locations in Brooklyn, NY
UPS Access Point®

CENTRAL AVE PHARMACY

UPS Access Point®

CENTRAL AVE PHARMACY

mi

Latest drop off:

Ground:

|

Air:

334B CENTRAL AVE

BROOKLYN, NY 11221

Inside CENTRAL AVE PHARMACY

Location

Near

UPS Access Point®

A & G PHARMACY

UPS Access Point®

A & G PHARMACY

mi

Latest drop off:

Ground:

|

Air:

1216 NEPTUNE AVE

BROOKLYN, NY 11224

Inside A & G PHARMACY

Location

Near

UPS Access Point®

MEDICINE PLAZA INC

UPS Access Point®

MEDICINE PLAZA INC

mi

Latest drop off:

Ground:

|

Air:

1312 KINGS HWY

BROOKLYN, NY 11229

Inside MEDICINE PLAZA INC

Location

Near

UPS Access Point®

MAIN PHARMACY

UPS Access Point®

MAIN PHARMACY

mi

Latest drop off:

Ground:

|

Air:

2350 86TH ST

BROOKLYN, NY 11214

Inside MAIN PHARMACY

Location

Near

UPS Access Point®

NAVAR PHARMACY

UPS Access Point®

NAVAR PHARMACY

mi

Latest drop off:

Ground:

|

Air:

3002 AVENUE M

BROOKLYN, NY 11210

Inside NAVAR PHARMACY

Location

Near

UPS Access Point®

TENDA TECH 18 INC

UPS Access Point®

TENDA TECH 18 INC

mi

Latest drop off:

Ground:

|

Air:

8015 18TH AVE

BROOKLYN, NY 11214

Inside TENDA TECH 18 INC

Location

Near

UPS Access Point®

LIMIT DEALS INC.

UPS Access Point®

LIMIT DEALS INC.

mi

Latest drop off:

Ground:

|

Air:

381 AVENUE X

BROOKLYN, NY 11223

Inside LIMIT DEALS INC.

Location

Near

UPS Access Point®

MILL PARK PHARMACY

UPS Access Point®

MILL PARK PHARMACY

mi

Latest drop off:

Ground:

|

Air:

6602 AVENUE U

BROOKLYN, NY 11234

Inside MILL PARK PHARMACY

Location

Near

UPS Access Point®

P&P USA INC

UPS Access Point®

P&P USA INC

mi

Latest drop off:

Ground:

|

Air:

2094 ROCKAWAY PKWY

BROOKLYN, NY 11236

Inside P&P USA INC

Location

Near

UPS Access Point®

RAFY DELI

UPS Access Point®

RAFY DELI

mi

Latest drop off:

Ground:

|

Air:

854 E NEW YORK AVE

BROOKLYN, NY 11203

Inside RAFY DELI

Location

Near

UPS Access Point®

UNIFORM PALACE

UPS Access Point®

UNIFORM PALACE

mi

Latest drop off:

Ground:

|

Air:

1379 NOSTRAND AVE

BROOKLYN, NY 11226

Inside UNIFORM PALACE

Location

Near

UPS Access Point®

DAVID'S PHARMACY

UPS Access Point®

DAVID'S PHARMACY

mi

Latest drop off:

Ground:

|

Air:

1408 AVENUE J

BROOKLYN, NY 11230

Inside DAVID'S PHARMACY

Location

Near

UPS Access Point®

AARON INC

UPS Access Point®

AARON INC

mi

Latest drop off:

Ground:

|

Air:

6705 18TH AVE

BROOKLYN, NY 11204

Inside AARON INC

Location

Near

UPS Access Point®

GREENFIELD PHARMACY

UPS Access Point®

GREENFIELD PHARMACY

mi

Latest drop off:

Ground:

|

Air:

1526 CORTELYOU RD

BROOKLYN, NY 11226

Inside GREENFIELD PHARMACY

Location

Near

UPS Access Point®

BBRX PHARMACY

UPS Access Point®

BBRX PHARMACY

mi

Latest drop off:

Ground:

|

Air:

6013 7TH AVE

BROOKLYN, NY 11220

Inside BBRX PHARMACY

Location

Near

UPS Access Point®

RM PHARMACY INC

UPS Access Point®

RM PHARMACY INC

mi

Latest drop off:

Ground:

|

Air:

1841 CONEY ISLAND AVE

BROOKLYN, NY 11230

Inside RM PHARMACY INC

Location

Near

UPS Access Point®

OLYMPE PHARMACY INC

UPS Access Point®

OLYMPE PHARMACY INC

mi

Latest drop off:

Ground:

|

Air:

1665 NOSTRAND AVE

BROOKLYN, NY 11226

Inside OLYMPE PHARMACY INC

Location

Near

UPS Access Point®

LUPITAS TRAVEL

UPS Access Point®

LUPITAS TRAVEL

mi

Latest drop off:

Ground:

|

Air:

824 CONEY ISLAND AVE

BROOKLYN, NY 11218

Inside LUPITAS TRAVEL

Location

Near

UPS Access Point®

PAL MINIMART CORP

UPS Access Point®

PAL MINIMART CORP

mi

Latest drop off:

Ground:

|

Air:

4421 4TH AVE

BROOKLYN, NY 11220

Inside PAL MINIMART CORP

Location

Near

UPS Access Point®

LIN'S PHARMACY

UPS Access Point®

LIN'S PHARMACY

mi

Latest drop off:

Ground:

|

Air:

4307 8TH AVE

BROOKLYN, NY 11232

Inside LIN'S PHARMACY

Location

Near

UPS Access Point®

V&A PHARMACY

UPS Access Point®

V&A PHARMACY

mi

Latest drop off:

Ground:

|

Air:

72 MANHATTAN AVE

BROOKLYN, NY 11206

Inside V&A PHARMACY

Location

Near

UPS Access Point®

TRICARE PHARMACY

UPS Access Point®

TRICARE PHARMACY

mi

Latest drop off:

Ground:

|

Air:

1811 KINGS HWY

BROOKLYN, NY 11229

Inside TRICARE PHARMACY

Location

Near

UPS Access Point®

REXCARE PHARMACY

UPS Access Point®

REXCARE PHARMACY

mi

Latest drop off:

Ground:

|

Air:

259 TROY AVE

BROOKLYN, NY 11213

Inside REXCARE PHARMACY

Location

Near

UPS Access Point®

SMELL SO SWEET

UPS Access Point®

SMELL SO SWEET

mi

Latest drop off:

Ground:

|

Air:

1019 NOSTRAND AVE

BROOKLYN, NY 11225

Inside SMELL SO SWEET

Location

Near

UPS Access Point®

CLARKSON PHARMACY

UPS Access Point®

CLARKSON PHARMACY

mi

Latest drop off:

Ground:

|

Air:

524 CLARKSON AVE

BROOKLYN, NY 11203

Inside CLARKSON PHARMACY

Location

Near

UPS Access Point®

BROOKLYN PHARMACY

UPS Access Point®

BROOKLYN PHARMACY

mi

Latest drop off:

Ground:

|

Air:

1675 FLATBUSH AVE

BROOKLYN, NY 11210

Inside BROOKLYN PHARMACY

Location

Near

UPS Access Point®

AMERICAS FOOD BASKET

UPS Access Point®

AMERICAS FOOD BASKET

mi

Latest drop off:

Ground:

|

Air:

2220 ATLANTIC AVE

BROOKLYN, NY 11233

Inside AMERICAS FOOD BASKET

Location

Near

UPS Access Point®

OCEAN

mi

Latest drop off:

Ground:

|

Air:

915 E 107TH ST

BROOKLYN, NY 11236

Inside OCEAN

Location

Near

UPS Access Point®

ROCKWAY PHARMACY

UPS Access Point®

ROCKWAY PHARMACY

mi

Latest drop off:

Ground:

|

Air:

1214 FLATBUSH AVE

BROOKLYN, NY 11226

Inside ROCKWAY PHARMACY

Location

Near

UPS Access Point®

TRISHA WHOLESALE

UPS Access Point®

TRISHA WHOLESALE

mi

Latest drop off:

Ground:

|

Air:

354 MALCOLM X BLVD

BROOKLYN, NY 11233

Inside TRISHA WHOLESALE

Location

Near

UPS Access Point®

J & S 339 CORP.

UPS Access Point®

J & S 339 CORP.

mi

Latest drop off:

Ground:

|

Air:

339 KEAP ST

BROOKLYN, NY 11211

Inside J & S 339 CORP.

Location

Near

UPS Access Point®

WL PRINTING HOUSE

UPS Access Point®

WL PRINTING HOUSE

mi

Latest drop off:

Ground:

|

Air:

1504 SAINT JOHNS PL

BROOKLYN, NY 11213

Inside WL PRINTING HOUSE

Location

Near

UPS Access Point®

FRIENDLY RX INC

UPS Access Point®

FRIENDLY RX INC

mi

Latest drop off:

Ground:

|

Air:

651 CONEY ISLAND AVE

BROOKLYN, NY 11218

Inside FRIENDLY RX INC

Location

Near

UPS Access Point®

SHEEPSHEAD BAY WIRELESS

UPS Access Point®

SHEEPSHEAD BAY WIRELESS

mi

Latest drop off:

Ground:

|

Air:

1701 SHEEPSHEAD BAY RD

BROOKLYN, NY 11235

Inside SHEEPSHEAD BAY WIRELESS

Location

Near

UPS Access Point®

FAST COPY SHOP

UPS Access Point®

FAST COPY SHOP

mi

Latest drop off:

Ground:

|

Air:

630 METROPOLITAN AVE

BROOKLYN, NY 11211

Inside FAST COPY SHOP

Location

Near

UPS Access Point®

PARKAID PHARMACY

UPS Access Point®

PARKAID PHARMACY

mi

Latest drop off:

Ground:

|

Air:

517 PARK AVE

BROOKLYN, NY 11205

Inside PARKAID PHARMACY

Location

Near

UPS Access Point®

BAY PARK PHARMACY

UPS Access Point®

BAY PARK PHARMACY

mi

Latest drop off:

Ground:

|

Air:

3355 NEPTUNE AVE

BROOKLYN, NY 11224

Inside BAY PARK PHARMACY

Location

Near

UPS Access Point®

FIVE STAR PHARMACY

UPS Access Point®

FIVE STAR PHARMACY

mi

Latest drop off:

Ground:

|

Air:

1202 FULTON ST

BROOKLYN, NY 11216

Inside FIVE STAR PHARMACY

Location

Near

UPS Access Point®

TENARES DRY CLEANERS

UPS Access Point®

TENARES DRY CLEANERS

mi

Latest drop off:

Ground:

|

Air:

1199 BUSHWICK AVE

BROOKLYN, NY 11221

Inside TENARES DRY CLEANERS

Location

Near

UPS Access Point®

SNEAKER TOWN USA

UPS Access Point®

SNEAKER TOWN USA

mi

Latest drop off:

Ground:

|

Air:

1504 MERMAID AVE

BROOKLYN, NY 11224

Inside SNEAKER TOWN USA

Location

Near

UPS Access Point®

MARTY'S PHARMACY

UPS Access Point®

MARTY'S PHARMACY

mi

Latest drop off:

Ground:

|

Air:

9422 AVENUE L

BROOKLYN, NY 11236

Inside MARTY'S PHARMACY

Location

Near

UPS Access Point®

NOSTRAND PHOTO LAB

UPS Access Point®

NOSTRAND PHOTO LAB

mi

Latest drop off:

Ground:

|

Air:

1435 NOSTRAND AVE

BROOKLYN, NY 11226

Inside NOSTRAND PHOTO LAB

Location

Near

UPS Access Point®

BEST CARE PHARMACY

UPS Access Point®

BEST CARE PHARMACY

mi

Latest drop off:

Ground:

|

Air:

8510 3RD AVE

BROOKLYN, NY 11209

Inside BEST CARE PHARMACY

Location

Near

UPS Access Point®

DOLINSKY PHARMACY

UPS Access Point®

DOLINSKY PHARMACY

mi

Latest drop off:

Ground:

|

Air:

1678 BATH AVE

BROOKLYN, NY 11214

Inside DOLINSKY PHARMACY

Location

Near

UPS Access Point®

FABKO RETAIL INC.

UPS Access Point®

FABKO RETAIL INC.

mi

Latest drop off:

Ground:

|

Air:

4604 NEW UTRECHT AVE

BROOKLYN, NY 11219

Inside FABKO RETAIL INC.

Location

Near

UPS Access Point®

WHITMAN PHARMACY

UPS Access Point®

WHITMAN PHARMACY

mi

Latest drop off:

Ground:

|

Air:

329 MYRTLE AVE

BROOKLYN, NY 11205

Inside WHITMAN PHARMACY

Location

Near

UPS Access Point®

LUCKY LAUNDRY

UPS Access Point®

LUCKY LAUNDRY

mi

Latest drop off:

Ground:

|

Air:

248 KINGS HWY

BROOKLYN, NY 11223

Inside LUCKY LAUNDRY

Location

Near

UPS Access Point®

THRIFTCARE PHARMACY

UPS Access Point®

THRIFTCARE PHARMACY

mi

Latest drop off:

Ground:

|

Air:

759 WASHINGTON AVE

BROOKLYN, NY 11238

Inside THRIFTCARE PHARMACY

Location

Near

UPS Access Point®

FAMILY MART 2404

UPS Access Point®

FAMILY MART 2404

mi

Latest drop off:

Ground:

|

Air:

2404 GERRITSEN AVE

BROOKLYN, NY 11229

Inside FAMILY MART 2404

Location

Near

UPS Access Point®

BUCKLEY'S MARKET

UPS Access Point®

BUCKLEY'S MARKET

mi

Latest drop off:

Ground:

|

Air:

251 NASSAU AVE

BROOKLYN, NY 11222

Inside BUCKLEY'S MARKET

Location

Near

UPS Access Point®

MAILROOM SHIPPING

UPS Access Point®

MAILROOM SHIPPING

mi

Latest drop off:

Ground:

|

Air:

928 MYRTLE AVE

BROOKLYN, NY 11206

Inside MAILROOM SHIPPING

Location

Near

UPS Access Point®

CVS STORE # 2700

UPS Access Point®

CVS STORE # 2700

mi

Latest drop off:

Ground:

|

Air:

1402 SHEEPSHEAD BAY RD

BROOKLYN, NY 11235

Inside CVS

Location

Near

UPS Access Point®

CVS STORE # 2436

UPS Access Point®

CVS STORE # 2436

mi

Latest drop off:

Ground:

|

Air:

1346 PENNSYLVANIA AVE

BROOKLYN, NY 11239

Inside CVS

Location

Near

UPS Access Point®

REPAIR SHOP - 2769

UPS Access Point®

REPAIR SHOP - 2769

mi

Latest drop off:

Ground:

|

Air:

2769 CONEY ISLAND AVE

BROOKLYN, NY 11235

Inside REPAIR SHOP - 2769

Location

Near

UPS Access Point®

JFRANCOIS PRINTING

UPS Access Point®

JFRANCOIS PRINTING

mi

Latest drop off:

Ground:

|

Air:

392 UTICA AVE

BROOKLYN, NY 11213

Inside JFRANCOIS PRINTING

Location

Near

UPS Access Point®

LIBERTY CHEMISTS

UPS Access Point®

LIBERTY CHEMISTS

mi

Latest drop off:

Ground:

|

Air:

1501 NEWKIRK AVE

BROOKLYN, NY 11226

Inside LIBERTY CHEMISTS

Location

Near

UPS Access Point®

SAM'S HOME GOODS

UPS Access Point®

SAM'S HOME GOODS

mi

Latest drop off:

Ground:

|

Air:

101 BEDFORD AVE

BROOKLYN, NY 11211

Inside SAM'S HOME GOODS

Location

Near

UPS Access Point®

SURE DRUGS

UPS Access Point®

SURE DRUGS

mi

Latest drop off:

Ground:

|

Air:

312 RALPH AVE

BROOKLYN, NY 11233

Inside SURE DRUGS

Location

Near

UPS Access Point®

GRAPHICOLOR CORP

UPS Access Point®

GRAPHICOLOR CORP

mi

Latest drop off:

Ground:

|

Air:

121 5TH AVE

BROOKLYN, NY 11217

Inside GRAPHICOLOR CORP

Location

Near

UPS Access Point®

BRAVO SUPERMARKET

UPS Access Point®

BRAVO SUPERMARKET

mi

Latest drop off:

Ground:

|

Air:

785 GRAND ST

BROOKLYN, NY 11211

Inside BRAVO SUPERMARKET

Location

Near

UPS Access Point®

BARCELONA DELI

UPS Access Point®

BARCELONA DELI

mi

Latest drop off:

Ground:

|

Air:

5716 5TH AVE

BROOKLYN, NY 11220

Inside BARCELONA DELI

Location

Near

UPS Access Point®

1017 DELI CORP

UPS Access Point®

1017 DELI CORP

mi

Latest drop off:

Ground:

|

Air:

1017 BEDFORD AVE

BROOKLYN, NY 11205

Inside 1017 DELI CORP

Location

Near

UPS Access Point®

PAOPAO INC.

UPS Access Point®

PAOPAO INC.

mi

Latest drop off:

Ground:

|

Air:

5114 7TH AVE

BROOKLYN, NY 11220

Inside PAOPAO INC.

Location

Near

UPS Access Point®

MELLORS DRUG STORE

UPS Access Point®

MELLORS DRUG STORE

mi

Latest drop off:

Ground:

|

Air:

3343 FULTON ST

BROOKLYN, NY 11208

Inside MELLORS DRUG STORE

Location

Near

UPS Access Point®

HERNANDEZ DELI CORP

UPS Access Point®

HERNANDEZ DELI CORP

mi

Latest drop off:

Ground:

|

Air:

204 BUSHWICK AVE

BROOKLYN, NY 11206

Inside HERNANDEZ DELI CORP

Location

Near

UPS Access Point®

DEAR DRUGS INC.

UPS Access Point®

DEAR DRUGS INC.

mi

Latest drop off:

Ground:

|

Air:

490 AVENUE P

BROOKLYN, NY 11223

Inside DEAR DRUGS INC.

Location

Near

UPS Access Point®

PAK WIRELESS

UPS Access Point®

PAK WIRELESS

mi

Latest drop off:

Ground:

|

Air:

1058 CONEY ISLAND AVE

BROOKLYN, NY 11230

Inside PAK WIRELESS

Location

Near

UPS Access Point®

NEW BAYSIDE INC

UPS Access Point®

NEW BAYSIDE INC

mi

Latest drop off:

Ground:

|

Air:

3119 EMMONS AVE

BROOKLYN, NY 11235

Inside NEW BAYSIDE INC

Location

Near

UPS Access Point®

UNITED PHARMACY

UPS Access Point®

UNITED PHARMACY

mi

Latest drop off:

Ground:

|

Air:

556 GRAND ST

BROOKLYN, NY 11211

Inside UNITED PHARMACY

Location

Near

UPS Access Point®

TS EXPRESS

UPS Access Point®

TS EXPRESS

mi

Latest drop off:

Ground:

|

Air:

831 58TH ST

BROOKLYN, NY 11220

Inside TS EXPRESS

Location

Near

UPS Access Point®

HY PRINT N SHIP

UPS Access Point®

HY PRINT N SHIP

mi

Latest drop off:

Ground:

|

Air:

5114 3RD AVE

BROOKLYN, NY 11220

Inside HY PRINT N SHIP

Location

Near

UPS Access Point®

MARCY PHARMACY

UPS Access Point®

MARCY PHARMACY

mi

Latest drop off:

Ground:

|

Air:

170 THROOP AVE

BROOKLYN, NY 11206

Inside MARCY PHARMACY

Location

Near

UPS Access Point®

A J

mi

Latest drop off:

Ground:

|

Air:

1502 66TH ST

BROOKLYN, NY 11219

Inside A J

Location

Near

UPS Access Point®

SKYSUNCO USA

UPS Access Point®

SKYSUNCO USA

mi

Latest drop off:

Ground:

|

Air:

21 GARDNER AVE

BROOKLYN, NY 11237

Inside SKYSUNCO USA

Location

Near

UPS Access Point®

KEY FOOD FRESH 492

UPS Access Point®

KEY FOOD FRESH 492

mi

Latest drop off:

Ground:

|

Air:

492 SAINT MARKS AVE

BROOKLYN, NY 11238

Inside KEY FOOD FRESH 492

Location

Near

UPS Access Point®

BARBERSHOP

UPS Access Point®

BARBERSHOP

mi

Latest drop off:

Ground:

|

Air:

369 MOTHER GASTON BLVD

BROOKLYN, NY 11212

Inside BARBERSHOP

Location

Near

UPS Access Point®

XCELLENCE PRINTING

UPS Access Point®

XCELLENCE PRINTING

mi

Latest drop off:

Ground:

|

Air:

1088 LIBERTY AVE

BROOKLYN, NY 11208

Inside XCELLENCE PRINTING

Location

Near

UPS Access Point®

PURE HEALTH PHARMACY

UPS Access Point®

PURE HEALTH PHARMACY

mi

Latest drop off:

Ground:

|

Air:

776 FRANKLIN AVE

BROOKLYN, NY 11238

Inside PURE HEALTH PHARMACY

Location

Near
There are no locations in your search area. Please try a different search area.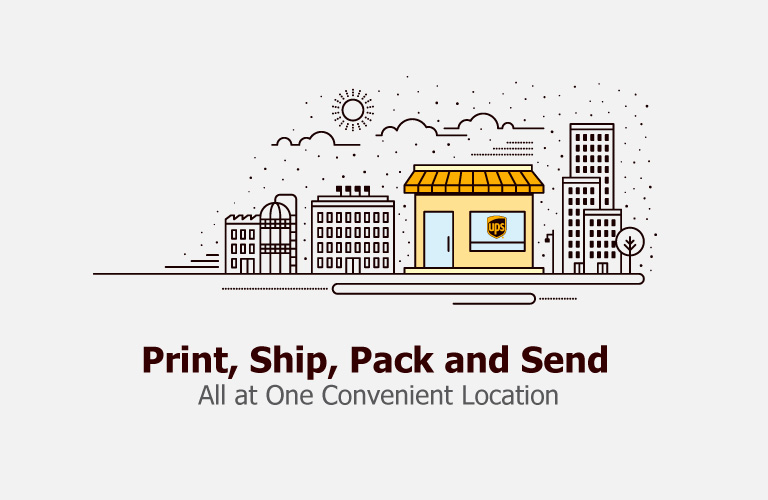 About UPS in BROOKLYN, NY
At UPS, we make shipping easy. With multiple shipping locations throughout BROOKLYN, NY, it's easy to find reliable shipping services no matter where you are. Our UPS locations will help make our customers' visit simple and convenient for their shipping needs. Quickly find one of the following UPS shipping locations with service right for you:
UPS Customer Centers in BROOKLYN, NY are ideal to easily create new shipments with the use of our self-service kiosks. Customers can also drop off pre-packaged pre-labeled shipments. Limited packaging supplies are also available to finish preparing a shipment. Customers in a time crunch can also print mobile shipping labels.
UPS Authorized Service Outlets in BROOKLYN, NY are available for customers to create a new shipment, purchase packaging and shipping supplies, and drop off pre-packaged pre-labeled shipments. These locations bring flexibility and convenience for our customers.
UPS Authorized Service Providers in BROOKLYN, NY are available for customers to create a new shipment, purchase packaging and shippin